Sta. Rita Hills Organic Wines: What You Don't Know About Organic Wines but Should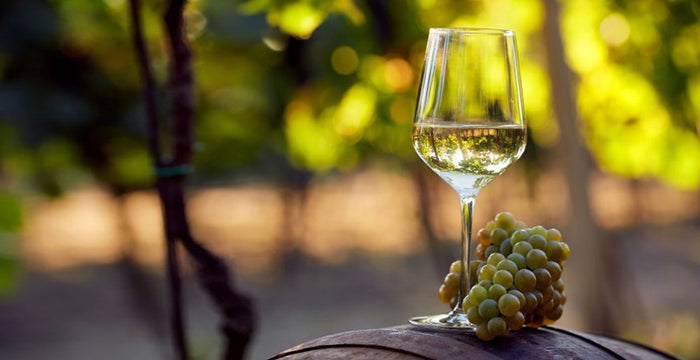 Wine experts around the world regularly debate the attributes of organic, biodynamic, and natural wines. Some praise, while others malign. This is a small but passionate subject in the wine world, and each side is vehemently expressed. 
The subject of organic agriculture is rapidly gaining popularity in the minds of wine drinkers. Martellotto Winery believes organic wines are an important factor in this ever-changing industry. This is why we offer organic wines from Sta. Rita Hills AVA, located in the southwest corner of Santa Barbara Wine Country.

But what are organic wines and why should they matter to you? Read on to learn more.
Defining Organic Wines
Even though this segment has been in the market for decades, consumers remain confused on the various terms. This is largely caused by the lack of global standards or definitions. The following applies only in the U.S.
Not an official certification or designation, but a philosophy of winemaking.
Not defined by the Alcohol and Tobacco Tax and Trade Bureau, which establishes wine-labeling laws.
Grapes are grown organically or biodynamically and harvested manually.
Processed without adding or removing anything (non-interventionist winemaking)

use only native yeasts, i.e., spontaneous fermentation
no fining or filtering
no additional ingredients, including sulfites, or processes

Neutral aging preferred (no oak influence)
The goal is fresh, lively, "untouched" wine, with no attempt to compensate for anything.
Can include skin-contact white or orange wines and red wines
Traditional processes use "interventionist" techniques to stabilize the wine and avoid bacteria.

The "clean wine" trend calls for low-calorie wine made by small family winegrowers. Residual sugar should be less than 1 gram per liter, and alcohol should be 12.5% ABV or lower.

This category appeals to the health-conscious wine drinker who would like to see food-like nutrition labels on wine. But there are no rules for this category, and the wine can be anything, even highly manufactured.
Organic Wine
Must be certified by the USDA under the National Organic Program (NOP)
Grapes must be 100% organically grown on land free of prohibited chemical inputs, fertilizers, pesticides, other additives, GMOs.
Yeasts (native only) and other agricultural ingredients must be 100% organic.
Includes management of soil fertility
Processed with at least 95% organic non-agricultural ingredients
No added sulfites
The label must include the name of the certifying agent.
The USDA organic seal is not required on the label. Certification is delegated to accredited certifying agents such as California Certified Organic Farmers (CCOF).

Wine made with organic grapes: allows sulfites up to 100 ppm.
Wine with ingredients including organic grapes: allows sulfites up to 350 ppm, similar to other wines.)
Biodynamic Wine
Must be USDA NOP certified organic
Must follow processes and formulas outlined by founder Rudolf Steiner
Steiner promoted a closed system from vineyard to bottle.

Vineyard managed as a self-sustaining farm ecosystem
Specifications for water and biodiversity
Use of natural materials, soils, composts
Follow the biodynamic calendar
Allows sulfites up to 100 ppm, no other additives
Demeter USA is the only certification body for biodynamic farming and products. The label must include the certification logo.

Wine made with biodynamic grapes: allows some limited (approved) additives. The label cannot state biodynamic.
Sustainable Wine (in California)
Combines the concepts of a whole ecosystem, adding human and economic aspects, such as social equity and profitability
Made in a certified winery with a minimum of 85% grapes from certified vineyards, 100% from California
Must be certified by the California Sustainable Winegrowing Alliance (CSWA) to use the logo on the label
Why Organic Wines Matter
According to the Organic Trade Association, in 2019, U.S. organic product sales reached another milestone at $55B, 5% growth over the prior year.
Most towns have local farmer's markets selling different types of organic products. Evidence mounts that consumers will spend more time and effort on these products.
But this does not apply so much to wine. Fewer than 10% of consumers choose organic wines or even consider such ingredients. With no labeling requirements, no clear category definitions, and a lack of access and distribution, the promise goes unfulfilled.
People want to understand these categories but find them confusing. The lack of coordinated efforts at certification and formal designation doesn't help.
But the pressure for change continues:
Younger people are focused on their health and what goes into their bodies.
They want lower alcohol, lower sugar, less "produced" wines they believe are better for them.
Consumers want high-quality products without chemicals, GMOs, pesticides, or preservatives.
Concern about the environment and climate change continues to explode.
The wine marketplace seems standardized.
Younger consumers want authenticity, rejecting anything they deem "inauthentic."
They want packaging, labeling, and tasting note innovation.
These consumers use social media to amplify their message.
This consumer change will drive producers to adopt more sustainable and transparent practices. Yet, not everyone has not fully embraced the movement, because, given Mother Nature, agricultural endeavors value flexibility.

The category gets a lot of press but little progress in the trade. The marketplace teems with manipulation, misinformation, and savvy marketing.
What matters in quality wine is the health of the soil, the vines, the fruit, the people involved, and the processing. A quality wine comes from the vineyard's location, climate and weather, soil, and what happens in the cellar.
What matters is the management of the entire process from dirt to store shelf.
Organic Wines & Sta. Rita Hills
Located between Buellton and Lompoc, the Sta. Rita Hills AVA has many attributes making it perfect for growing its famous Pinot Noir. 
East-west geographic orientation flanked north and south by mountains
Cool Pacific air currents and fog sweep through the valley
Diatomaceous earth soils (a crumbly sedimentary rock of silica-based fossilized sea organisms)
Low rainfall, excellent drainage, and a long growing season 
The 1976 Sanford Pinot Noir from Sta. Rita Hills brought wide-spread attention to the region. Richard Sanford was an early proponent of organic viticulture. The original vineyard, now under different ownership, has not maintained certification.

In fact, out of the more than 50 producers today, only a handful are certified organic. The annual certification process is long, challenging, and expensive, discouraging many small producers.

Some producers farm organically without certification while others choose to be certified as sustainable.
One example of a CCOF certified vineyard in Sta. Rita Hills AVA is the family-owned and operated Spear Vineyards & Winery run by Ofer Shepher.
His motivation for organic farming didn't start with wine. It started with his dogs. He found they were suffering from Roundup poisoning from nearby ranch land. When he planted the vineyard in 2014, organic farming was the only way.
Operation Name: Spear Vineyards And Winery, LLC Dba Spear Vineyards
Operation Status: Certified
Status Effective Date: 04/24/2015
Certifier: [CCOF] CCOF Certification Services, LLC
Martellotto Winery produces three wines that showcase the versatility and beauty of the fruit from this amazing vineyard:
2018 "M" by Martellotto Chardonnay - A wine that drinks like a cross between luscious California fruit and Old World restraint. Made from 100% Chardonnay, it acquires added depth and a broad from 18 months in first and second use French oak barrels.
2018 Martellotto "Melodeon" Chardonnay - This 100% Chardonnay is barrel fermented for 11 months in 30% new French oak and 70% second or third use. This Chablis-inspired wine is dry and nuanced with flavors of baked apples and pears balanced by high acidity.
2017 Martellotto "Le Bon Temps Roule" Pinot Noir - "Let the Good Times Roll!" This wine blends value and drinking pleasure in an elegant and balanced package. It shows notes of spice, oak, lavender, and raspberry and was made from 100% Pinot Noir aged only 11 months to maintain freshness.
All wines are small production, low in sugar, with minimal added sulfur.
Why Martellotto Winery Produces Organic Wines
Consumers buy wine because of the taste and then the quality. Choosing organic tends to be further down the list of requirements. But because we believe in promoting good health for our customers, we encourage drinking in moderation and drinking less processed and more natural wines.
Evidence suggests that organically farmed wines tend to exhibit more indicators of high-quality wine, more nuance, depth, and freshness.
Martellotto Winery wants to educate our consumers in understanding and choosing organic wines. The way forward is to know the vineyard, the grower, and the winemaker. There are no shortcuts.
When it comes to these categories, buyer beware. If you're concerned about how a wine is made, go as close to the source as possible. Question the producer, the importer, or the retailer to be sure you buy the "real" thing.