Martellotto Winery in Santa Barbara Wine Country Announces Organic Wine Offer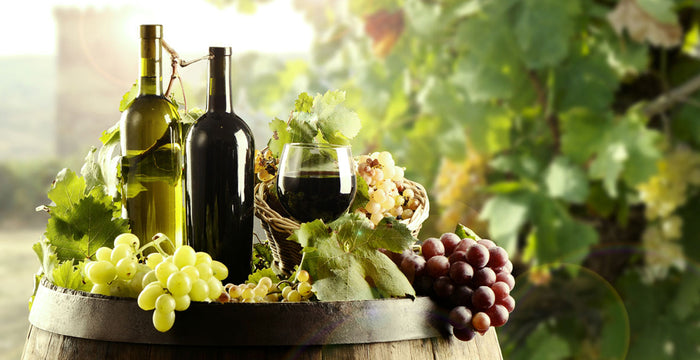 Martellotto Winery, a premier winery located in Santa Barbara Wine Country, has released a new organic wine offer.
"We know that even as people are drinking more wine at home, the ongoing pandemic continues to pressure wine drinkers and their families in many ways," said owner Greg Martellotto. "We have always promoted healthy wine-drinking habits. Now more than ever, we want people to drink moderately and cleanly, preferably with organic wine. If people are going to drink wine, we think they should drink better wine with fewer chemicals and sugar."
For more information, visit: https://martellotto.com/
The organic wine category continues to grow, particularly among younger wine drinkers. The benefits of organic wine include:
No artificial, synthetic, or GMO ingredients or pesticides
Minimal added sulfites beyond those occurring naturally
Use of natural yeasts and sustainable farming methods
Must be certified every year
The offer includes three wines, each made from organic grapes grown in the highly acclaimed, certified organic Spear Vineyard in the Sta. Rita Hills AVA. Planted in 2014, the vineyard sits high on north-facing slopes, in sedimentary clay and white sandy loam. This rare soil combination contributes to the wines' vibrant acidity.
2018 "M" by Martellotto Chardonnay
A wine that drinks like a cross between luscious California fruit and Old World restraint. Made from 100% Chardonnay, it acquires added depth and a broad from 18 months in first and second use French oak barrels.
2018 Martellotto "Melodeon" Chardonnay
This 100% Chardonnay is barrel fermented for 11 months in 30% new French oak and 70% second or third use. This Chablis-inspired wine is dry and nuanced with flavors of baked apples and pears balanced by high acidity.
2017 Martellotto "Le Bon Temps Roule" Pinot Noir
"Let the Good Times Roll!" This wine blends value and drinking pleasure in an elegant and balanced package. It shows notes of spice, oak, lavender, and raspberry and was made from 100% Pinot Noir aged only 11 months to maintain freshness.
All wines are small production, low in sugar, with minimal added sulfur.
Greg traces his wine-making family back to the 17th century in Alberobello in Puglia, Italy. Today, he explores his legacy by making wines respectful of the past yet firmly planted to the present and future.
About Martellotto Winery
Set deep in the heart of Santa Barbara wine country, Martellotto Winery makes handcrafted, beautiful, and exciting wines using selected grapes from across California's Central Coast. His award-winning wines are sourced from Happy Canyon AVA, Sta. Rita Hills AVA, Santa Ynez Valley AVA, and Santa Maria Valley AVA.
Owner and winemaker, Greg Martellotto, specializes in Bordeaux varietals. Martellotto Winery is one of the few wineries producing single varietal wines of all five of the noble Bordeaux grapes: Merlot, Cabernet Sauvignon, Cabernet Franc, Petit Verdot, and Malbec.