Wine Expert's 3 Top Wines for Fall, Cooler Weather, and Comfort Food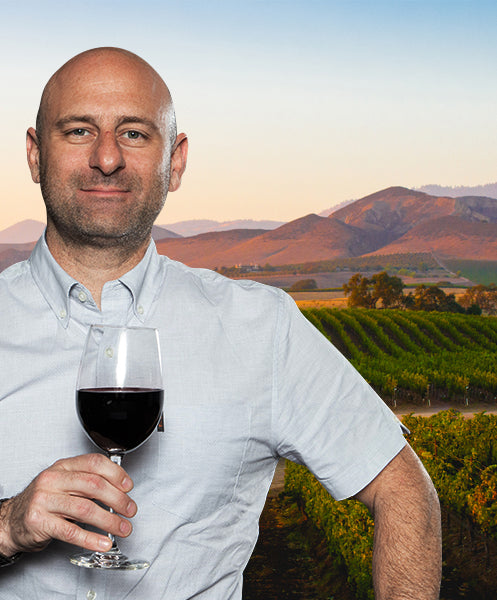 The change in seasons from Summer to Fall inspires a shift in food and wine. Now more than ever, we hunger for warm, nurturing comfort food with just the right wine to deliver a sublime home-made dinner experience.

Unlike most so-called wine experts, Greg Martellotto is a master taster, evaluating about 4,500 wines each year. With his uniquely skilled palate, he knows good wine.

Greg reveals his top three favorite wines for fall with some tasty dishes and COVID pastimes.
Cabernet Sauvignon reigns as the King of wine grapes around the world. Yet, Cab Sav from the Happy Valley of Santa Barbara AVA remains an undiscovered jewel.
La Bomba derives its glory from blending. Greg believes blending creates a richer, more nuanced wine than single varietal ones, though he produces single varietals from all the Bordeaux grapes.
Bordeaux, Champagne, Châteauneuf-du-Pape. Rioja, Port, Sherry: the world's great wines are blended.
Take your time with this wine: look at it, swirl it, smell it, learn its secrets.
The blend: 80% Cabernet Sauvignon, followed by Merlot, Cabernet Franc, Petit Verdot, and Malbec
Made from the fabulous fruit of the vineyards in Happy Canyon of Santa Barbara
Grapes ripened well in the Happy Canyon heat (no greenness in the wine)
A hefty and lush wine with integrated tannins and moderate alcohol
Deep inky color with bright black cherry and blueberry fruit
Touches of spicy vanilla and hints of oregano and thyme
Aged 14 months in 20% new French Oak
Will age at least 5 years or more but drinks mighty well now
Award-winning wine
SFCWC Unanimous Double Gold Medal Winner

The San Francisco Chronicle Wine Competition covers over 7,000 wines, the largest competition in the U.S. for domestic wine.
Central Coast Wine Competition Double Gold Medal and Best in Class
La Bomba, Greg's flagship wine, expresses the refinement of Cabernet Sauvignon from Happy Canyon of Santa Barbara.
One happy customer exclaimed: "Structured like a Cab, and rich like a Zin ... Fantastic!"
You won't find a better value Cabernet Sauvignon of this quality in California at this price.
Music: Ritchie Valens "La Bamba"
COVID pastime: Manchester United
Comfort food: your own unique take on pot roast
Pinot Noir: exclusive, expensive, complicated. Not so when you consider Sta. Rita Hills Pinot Noir. "Le Bon Temps Roule" Pinot Noir lets the good times roll!
The wines from Sta. Rita Hills in Santa Barbara Wine Country overflow with a vitality lacking in other wine regions. These are happy wines, but not simple wines.
Crazy fun features of this New Orleans-themed wine:
100% Pinot sourced from the most sought-after grapes at Spear Vineyards (organic)
Like an elegant yet eccentric Cajun uncle, dressed up for Jazzfest
French-like sensuality and voluptuousness
Lavender herbs wrapped in spicy raspberries
Lively acidity and a lightness of touch in the use of oak
Nicely structured and balanced with moderate alcohol
Will age well but difficult not to drink now
Limited production
Let the good times roll with this perfect Fall dinner wine!
Music: Rebirth Brass Band's "Casanova"
COVID pastime: NBA finals
Comfort food: classic French Coq au Vin
Another Chardonnay, you say? Nope. "Melodeon" is anything but. This wine plays musically across the palate in a beautiful holistic melody thrilling to discover. Another lively and gorgeous wine from the Sta. Rita Hills.
Explore the authenticity of Melodeon:
Sourced from grapes from the highly regarded organic Spear vineyard
Perfect for the wide-ranging flavors of fall
Scents and flavors of baking apples and pears
Plus, toasted hazelnuts tossed in nutmeg with a dash of vanilla
Acidity provides lightness on the palate
French oak adds depth and volume to the mouthfeel without overpowering
Naturally made with limited use of sulfur
Melodeon refers to a 19th-century foot-pumped organ and the accordion
The bandoneon is an Argentinian accordion
Greg's experience dancing the tango inspired this wine
Have a case of this on hand so you can savor the day, the night, the wine, the food. Create your own symphony with someone you love.
Music: Frank Sinatra's "Night and Day"
COVID pastime: Liverpool
Comfort food:  Cacio e Pepe

All wines are handcrafted, beautiful, and exciting. Order today!