Santa Barbara Winemaker Greg Martellotto Joins Las Vegas Global Wine Awards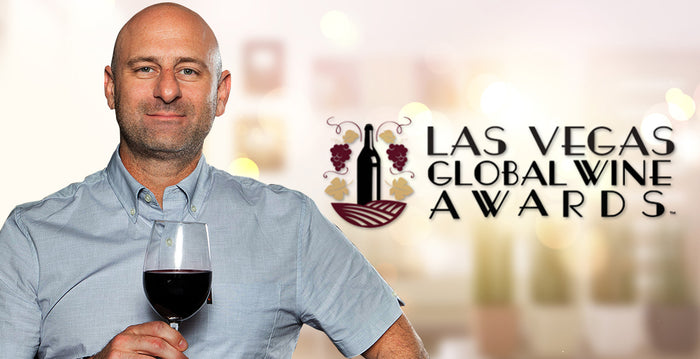 Buellton, CA - Greg Martellotto of Martellotto Winery in Buellton, California, will join the 14-member judging panel at the 2019 Las Vegas Global Wine Awards April 9-11 at the Palace Station Hotel & Casino. Greg is a highly respected Santa Barbara-based winemaker. He is also an importer/distributor through his company, One Vine Wines, and an online wine retailer through his company, Big Hammer Wines.
"I'm honored to participate as the only winemaker and wine judge at the Las Vegas Global Wine Competition, says Greg. "It will be a joy to work with such a prestigious panel and to survey the landscape of great wines from around the world. And, of course hanging out at a Vegas swimming pool and eating at Michelin rated restaurants are bonuses too."
Greg is a savvy and versatile wine professional. He travels intensely, tasting more wine every year than most wine professionals, almost 4,500 different wines last year alone. His fondness for Bordeaux style wines reflects his deep knowledge and love for these wines. Under his Martellotto label, he makes Bordeaux style varietal wines from vineyards in Happy Canyon, Santa Barbara County.
Greg's perspective is uniquely valuable to the Las Vegas Global Wine Awards, where his 2016 Il Capoccia Riserva red wine won, with a 97 score, "Overall Best in Show" and "Best in Show, Red Wine" at the 2018 Global Wine Awards Competition. He joins an impressive panel of wine professionals including:
Tim McDonald - CWS, CSS and Chairman of the Judges Panel
Wilfred Wong – Chief Storyteller for Wine.com
Virginia Boone – Contributing Editor for Wine Enthusiast
Anthony Mueller – Advanced Sommelier with Robert Parker Wine Advocate
Sara Schneider – Wine Editor, Sunset Magazine
Harley Carbery – Director of Wine at Mandalay Bay & Certified Sommelier
Stacie Hunt – Certified Sommelier & Wine Journalist
Cassandra M. Brown – CS, CWS, CWAS, CSP, wine judge and consultant
Michael Cervin – Wine Reporter, Wine Enthusiast, Decanter
Katy Long – CSS, CWS, Vintage Wine Estates
Will Costello – Master Sommelier, Bien Nacido and Solomon Hill Estates
Together with the other judges on the panel, Greg will taste all the wines 100% blind. There will be a wide variety of wine categories sampled as flights. These will be evaluated across all aspects with numerical scores attached. The award categories include Silver, Gold and Double Gold. The scoring ranges are 90-95 for Gold and 96-100 for Double Gold.
The final day of the competition will include only the very best wines from the preliminary rounds. The entire panel will determine the top wines for Best of Show Categories. Best of Show Categories and medals will be awarded May 13. On Aug. 1, a winner's section will be listed on the Las Vegas Global Wine Awards website.
ABOUT Martellotto Winery
Martellotto Winery produces unique and exciting wines designed to surprise and ignite discerning palates of wine lovers everywhere. Inspired by his family's winemaking roots in Italy (Nonno made wine in his basement in New York during Prohibition), our blends are a reflection of distinctly original techniques developed, refined and perfected by wine-making expert and connoisseur Greg Martellotto.
Contacts:
Greg Martellotto, Owner
Martellotto Winery
100 Los Padres Way #7
Buellton, CA 93427
(619) 567-9244
https://martellotto.com/