Ask Greg: What are The Top US Wineries to Dream about Visiting Next Year?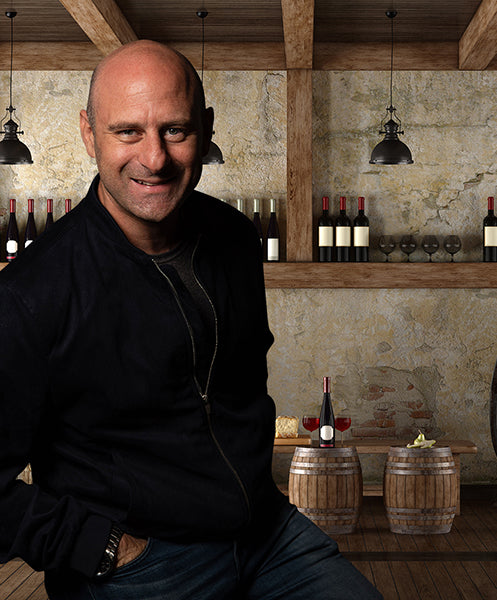 Since we can't travel internationally, or even much in the U.S. right now, we asked master wine taster Greg Martellotto to recommend 10 intriguing wineries around the country we can dream of visiting next year. Since every state makes wine these days, we wanted to include wineries beyond Napa Valley. There are many incredible wineries out there that all wine lovers should add to their travel list.
California
Founded in 1998 and located in Napa Valley's Oakville District, Miner is well-respected and well-known. They don't own vineyards but buy premium wine grapes from growers.
Besides Cabernet Sauvignon and Chardonnay, they make wines unusual for Napa like Pinot Noir, Grenache, Marsanne, Roussanne, and Viognier. They tend to age their wines longer than most before being released.
The Benedetto Signature Series Cabernet Sauvignon is a rare and tiny barrel selection of premium lots.
The grapes for Oracle, their flagship Bordeaux-blend (named after the corporation) come from the famous Atlas Peak Stagecoach Vineyard.
Historic property composed of three previously independent vineyards:
Spring Mountain Vineyards (Miravalle) – originally planted with olives, citrus, and grapes
Chateau Chevalier (Chevalier) – started in 1882 by the Beringer brothers
Draper Vineyards (La Perla) - dates from 1873, grew the first Cabernet Sauvignon on the Mountain
Long-tenured winemakers here create ageable balanced wines with deep flavors and good acidity. Wines include Chardonnay, Cabernet Sauvignon, Rosé, Semillon, Riesling, and Gewurztraminer.
Its popular Chardonnay came in fourth during the Judgment of Paris tasting in 1976.
Famous and historic Santa Maria Valley vineyard founded from an 1837 Spanish land grant. Wine grapes were grown here in the late 1850s around a still-existing adobe home.
The Miller family, long time California farmers, purchased the estate in 1969, calling it Bien Nacido. The vineyard was planted in the early 1970s and today grows Pinot Noir, Chardonnay, and Syrah. Grapes from this property are in high demand.
A second vineyard, Solomon Hills, was created in the late 1990s and planted with Pinot Noir and Chardonnay. This cooler area adds higher acidity and liveliness to the wines.
Oregon
Founded in 1966 by the first family of Oregon Pinot Noir. David Lett was an early believer in Oregon's soil and climate to make great wine.
Today they own five vineyards of original rootstock, un-grafted, pre-Phylloxera vines. They use old school/old world methods adapted for this place and time.
minimal intervention winemaking
sustainable winegrowing
no irrigation
certified organic
hand-crafted
Wines are long-lived, elegant, and balanced. Among other varieties grown are Pinot Meunier, Chardonnay, Pinot Gris, and Pinot Blanc.
Another family-owned, leading Willamette Valley producer. Established in 1992 by Paul and Eileen Gerrie. With a 100-year vision, they advocate respecting the land, working sustainably, and protecting resources and people.
Cristom uses low-intervention traditional winemaking with modern techniques, such as whole-cluster fermentation with native yeasts. They craft elegant and lively terroir-driven wines.
Their four estate Pinot Noir vineyards were named after female family members.
Environmental Credentials:
Biodynamic farming since 2017
Certified Sustainable by Low Input Viticulture & Enology (LIVE) since 2007
Salmon Safe – responsible farming to keep waters safe
IOBC-WPRS – International Organization for Biologic and Integrated Control (pest/pathogen control)
Washington
Founded in the Yakima Valley in 1996 by Scott Greer, he has already made waves for the wines' quality. Starting with 10 acres in 1997 and no experience, today he farms 100 acres.
Grapes were first harvested in 2000.
Initial wines were a Syrah and a Cabernet Sauvignon/Cabernet Franc blend.
The sought-after blend is now called L'Orage (after a 2001 hailstorm.)
Scott, basically a one-man band, practices sustainable farming with low yields and minimal intervention. He produces world-class, intense, and balanced wines.
Other United States
In 1980 Missouri's Augusta AVA was designated the first American Viticultural Area before California.

Stone Hill is an historic and family-owned winery founded in 1847. Bought in 1965 by Jim and Betty Held, it holds the country's most extensive underground cellars.

Norton, their flagship wine, is Missouri's official state grape and native to the U.S. It creates big, full-bodied red wines.

On 190 acres in the Hermann AVA, they grow other grapes, such as many French-American hybrid grapes.
Winemaker Emeritus Dave Johnson is the most awarded winemaker outside California.
The Frank family are true winemakers from Dr. Frank's Ukrainian father to his grandson and great-granddaughter. Frank pioneered cold climate Vitis vinifera grape growing in New York's Finger Lakes region.
He planted the first Riesling vines in 1958 and created his first company in 1962. The first sparkling wine, produced in the méthode champenoise style, was released in 1985. They recently planted Gruner Veltliner.
Dr. Frank formed the American Wine Society (AWS) as the founder on October 7, 1967. Russian immigrant Andre Tchelistcheff, known as the "Father of California Winemaking," was a close friend.
Texas-based Messina Hof was created by the pioneering Bonarrigo family in 1977 when there were few commercial vineyards. They planted a one-acre experimental vineyard with 50 different grape varieties in Bryan, Texas.
Their first award came in 1981, and two more vineyards in the 1980s.
1983 saw the first commercial wines: Chenin Blanc, Cabernet Sauvignon, and Port.
They exported to Japan in 1989.
Wine Spectator gave a 90 score for the Angel Late Harvest Riesling in 1990.
Additional wineries came in 2011 and 2014.
Messina Hof is the most awarded winery in Texas.
Family-owned winery, the first in Northern Michigan, founded by pioneer Ed O'Keefe Jr.:
Olympic gymnast
Army Green Beret Special Forces Paratrooper
NYC Undercover Narcotics Agent (U.S. Treasury Department)
Nursing-Home Owner
Winemaker
Like Dr. Frank, he believed vinifera varieties would grow in Michigan and started a winery in 1974 on 55 acres. The Old Mission Peninsula near Traverse City had the right conditions, including Lake Michigan's moderating effect.
The first plantings were Riesling, Chardonnay and Merlot. Later he added 5 more white and 4 more red varieties on 122 acres.
This Denver-based family-owned winery was founded by Sicilian John Balistreri, who made wine for family and friends.
In 1998, he started producing commercially, adapting modern techniques to traditional and natural winemaking. He adds no sulfites or other additives, does not rack, fine, or filter any of the wines.
Grapes are hand-harvested, primarily from single vineyard sites around Colorado. Fermentation takes place with indigenous yeasts to preserve the local character of the wine.
White wines are made like the reds with grapes fermented on the skins for deeper color and flavor.
We encourage you to try wines from all around the country. Check out wineries from Arizona, North Carolina, Georgia, or Idaho or look for the ones in your own backyard!