Santa Barbara County Wine, Part 4: The Buellton Wine Trail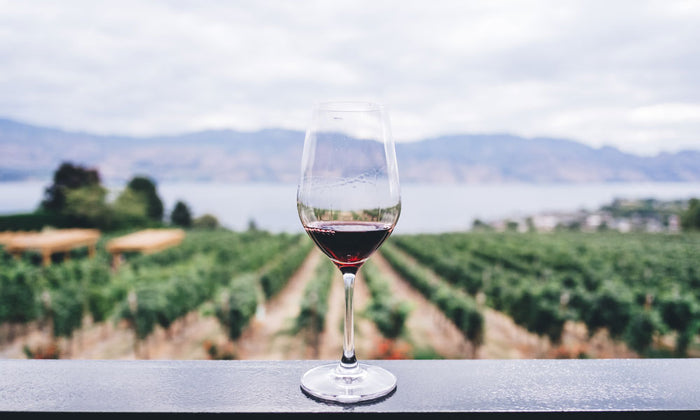 The small town of Buellton lies at the center of the important Santa Barbara wine region of Santa Ynez, east of the Santa Rita Hills AVA. This makes it the perfect location for any Santa Barbara County wine visit. 

While, Buellton has its kitschy side with pea soup, ostriches and the film 'Sideways', the Buellton Wine Trail is offbeat and energetic.

In Buellton, Adventure is in Our DNA

If you're a wine explorer, Buellton is as adventurous a location as you can conjure up. There area is home to at least 19 different grape varieties and many different styles of wine, including rosés and sparkling wines. Truly something for everyone. 

A trip down Industrial Way is a great place to get started. Here the Alma Rosa Winery and Loring Wine Company have tasting rooms close to each other. Drop by Industrial Eats for a quick refuel and then make your way over to Roark Wine Company and Margerum Wine Company. There are also two distilleries along this route.
Know that while some wineries have tasting rooms others require reservations, so plan ahead.
The memoribilia fanatics amongst you will love a trip to Mendenhall's Museum of Gasoline Pumps & Petrolina--it's not your average museum but it's a gem for nostalgic Instagram-worthy photos. In the evening, be sure to grab a light bite at Pea Soup Anderson's.
Industrial Eats, restaurant and butcher in Buellton. (Image credit: Santa Ynez Destination Guide)
A Bit of Nature (and Other Intriguing Adventures)
A great way to start the day is with breakfast at Ellen's Danish Pancake House for, yep, Danish pancakes. Then head west on Highway 246 just past the end of town to visit Brick Barn Wine Estate for a taste or two.
Take in a bit of nature afterwards at Winfield Farm, which is about a mile west from Brick Barn. Here you'll learn about heritage Mangalitsa wooly pigs (charcuterie, anyone?) and organic and heritage fruits and vegetables.
Hungry? Head to the north side of Buellton for lunch and a beer at Firestone Walker Brewery then, after lunch, walk next door to the new Hampton Inn & Suites for check in.
North of Firestone Brewery on Los Padres Way is a warehouse district where there are several wineries sharing space. Don't miss our very own Martellotto Winery, of course, and Dragonette Cellars. Be sure to make a reservation for a private visit in advance because there are no tasting rooms at the warehouse.
Firestone Brewery in Buellton (Image credit: Firestone Brewery)
Doing the Tourist Thing
If you want to have the full 'Sideways' experience stay at the Sideways Inn (currently undergoing renovation) and then have dinner at the Hitching Post II. Some other adventures to consider are golf at Zaca Creek Golf Course, a balloon ride over the vineyards, or a visit to Ostrichland USA. The choice is yours.
Enjoy the astonishing variety and quality of Santa Barbara County wines and unique adventures as only Buellton can provide.